Dear scientists!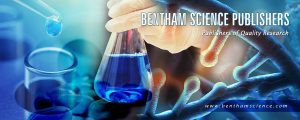 From September 1 to December 31, 2021, higher education and research institutions will be able to have free access to full-text electronic resources of Bentham Science.
This opportunity is open to Ukrainian scientists thanks to an agreement between the Ministry of Education and Science of Ukraine and Bentham Science.
Bentham Science is a scientific, technological and medical publishing house that provides academic researchers and industry professionals with the latest information in various fields of science and technology. Their peer-reviewed scientific journals and books have an ever-growing audience around the world. Currently, more than 130 journals are published in electronic and printed formats, covering various disciplines in the field of pharmaceutical research and development, medical specialties, engineering, technical and social sciences. Journals are indexed by recognized agencies, in particular 40 Bentham Science journals have an impact factor in the annual Journal Citation Report.
Bentham Science uses a single-blind peer-review procedure to submit all manuscripts except a selected number of patent journals that are subject to double-blind peer-review. All submitted manuscripts are subject to expert evaluation in consultation with members of the editorial board of the journal and independent external reviewers, information on which is presented in Publons.
In addition to journals, Bentham Science publishes books. More than 800 titles have already been published, and their number is constantly growing.
Read more: https://benthamscience.com/, https://benthambooks.com/catalog-ebooks.php, https://www.eurekaselect.com/alldiseases, https://bit.ly/38IiheQ
For all questions, please contact Yurii Gryhoroych Orzulov (tel. 0672783069).