On September 9, the Minister of Health of Ukraine Viktor Lyashko paid a working visit to Odessa National Medical University. The Minister presented a new model of internship, which will work from 2022, and talked to the staff of the university.
Rector of ONMedU, Academician Valerii Zaporozhan emphasized that it is a great honor for the university to receive the Minister and be a platform for the presentation of reforms. "I thank Viktor Kirillovych and the entire team of the Ministry for this presentation. I am deeply convinced that only in close communication of the ministry with medical and educational institutions qualitative changes in our industry are possible. Odessa University, for its part, supports this position, it is always ready to share experience and expertise, "Valerii Zaporozhan emphasized.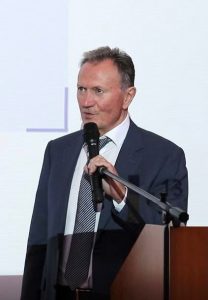 According to Viktor Lyashko, the goal of the new model is to make the training of interns manageable so that Ukraine does not find itself without the necessary specialists again, as it happened in early 2020. Therefore, starting in 2022, the Ministry of Health will determine the priority specialties for internship training, as well as bases capable of training interns. The state order for the training of interns will also be formed by the Ministry of Health, taking into account the real staffing needs of the industry.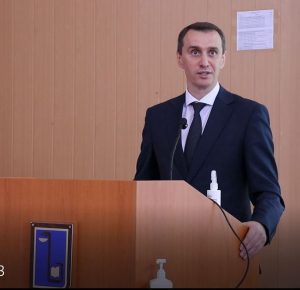 As previously reported, among the main changes that will await graduates of higher education institutions there is ranking competition (average score, results of KROK-2 and OSCI will be taken into account), electronic system of appropriate rating distribution – the graduate will choose the desired specialty, internship base and higher education institution, where training will take place.