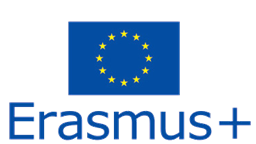 ONMedU is an official partner of Erasmus+ Programme
Erasmus+  is the non-profit program of the European Union for the exchange of students and teachers between universities of the EU member states, as well as from Iceland, Liechtenstein, Macedonia, Norway and Turkey.
* There are 33 Programme Countries: 28 Member States; Liechtenstein, Iceland, Norway; and candidate countries Turkey, Macedonia.
** Program Partner Countries include: Western Balkan Countries: Albania, Bosnia and Herzegovina, Montenegro, Serbia, Kosovo *; Eastern Partnership countries: Azerbaijan, Belarus, Armenia, Georgia, Moldova, Ukraine (as recognized byInternational Law); Southern Mediterranean countries: Algeria, Egypt, Israel, Jordan, Lebanon, Libya, Morocco, Palestine Autonomy, Syria, Tunisia; Russian Federation; Central Asian countries: Kazakhstan, Kyrgyzstan, Tajikistan, Turkmenistan, Uzbekistan; the countries of Latin America; African, Caribbean and Pacific (ACP) countries.
The program provides opportunities for studying, internship and teaching in another participating country.
Project applications are submitted by applicant university from a program country to their National Agency for Erasmus +, the agencies review and decide on the winning projects and publish the results.
Within the framework of the EU Erasmus + Program in the direction KA1: "Academic mobility – international credit mobility" there are opportunities for Ukrainian universities for cooperation with European universities in order to exchange students, teachers and administrative staff under the scope of international credit mobility projects. It is planned that Erasmus + will be provided with funding for the implementation of 135 thousand credit mobility grants. The process of submitting and selecting projects for credit mobility under the Erasmus + Program is decentralized and is under the full responsibility of the National Agencies of Erasmus + Member States.
Participation in the Erasmus + Program provides invaluable learning / teaching experience at the best educational institutions in the European Union.
More details on all projects of the European Union Erasmus + Program can be found at: http://erasmusplus.org.ua
Jean Monet Direction within Erasmus +