Psychological consultations (free-of-charge)
Dear students of the university!
The Coordination Center for Psychological Support of Personal and Professional Growth, Multidisciplinary, Interdisciplinary Health Research and Examinations of Scientific and Educational Innovations of Odessa National Medical University offers free psychological counseling to all who need psychological support.
Our colleagues will try to provide you with the maximum possible psychological assistance and support.
Registration for the consultation can be made by the phone number +38 (048) 732-31-22
We look forward to assisting you!
You can find us:
Address:
Ukraine, 65082
Odessa, 9-E, Pastera street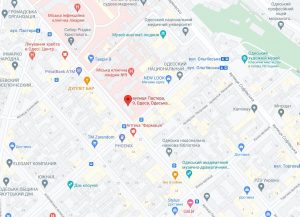 Visiting hours:
Monday – Friday: 09:00–17:00
Saturday – Sunday: Closed
Telephone:  +38(048)732-31-22
E-mail:    [email protected]