A lecture on «Developing nano/microparticle based human papillomavirus (HPV) vaccine for cervical cancer» will take place on July 5 at 1 p.m. in lecture hall №1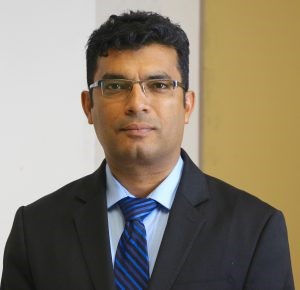 Mohammad Nasir Uddin, M.Sc., M.S., Ph.D.
Assistant Professor
Department of Pharmaceutical Sciences
College of Pharmacy
Larkin University
Dr. Uddine's research interests focus on the development of nano-based / microparticle vaccines or micro-drug molecules of drugs. The study focuses on the development of preventive or therapeutic vaccines for the most common cancerous diseases more specifically, using the unique properties of nanoparticles, such as: the relationship between the surface and volume, small size, the ability to encapsulate various drugs. He is actively involved in pharmacological research and has many publications on this topic.